All Blogs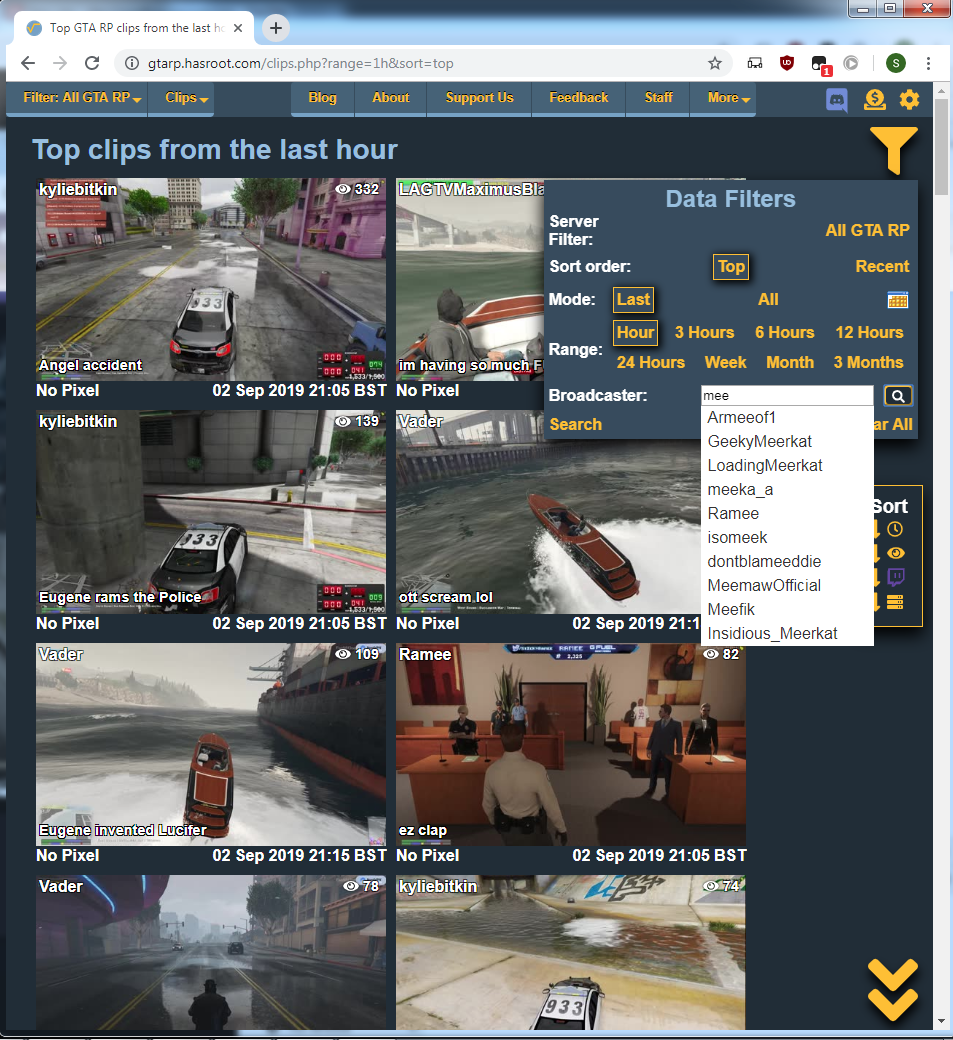 So today I pushed a new update I have been working on for the past week, it was motivated by Action asking if there was any way to search a specific streamers clips. It seemed like something we should offer especially now that we have our own server to go wild with. While working on it I ended up fixing a ton of other bugs and finally got around to making the VOD script available. I also spent a LOT of time experimenting with indexes. The new changes meant I really had to make sure things were going to scale and once again they now scale better than ever! lol. I wont ramble too much and will just get into the changes as there are a few to cover.
Clips - The new changes
You can now filter by streamer and we have a new UI for filtering the data.
You can now check clips from the last hour, 3 hours, 6 hours, and 12 hours allowing you to catch up on just the newest clips that you missed.
Rewrote the infinite scroll for the clips page, should be much better now and increased the amount pulled per request and shown per chunk.
User Scripts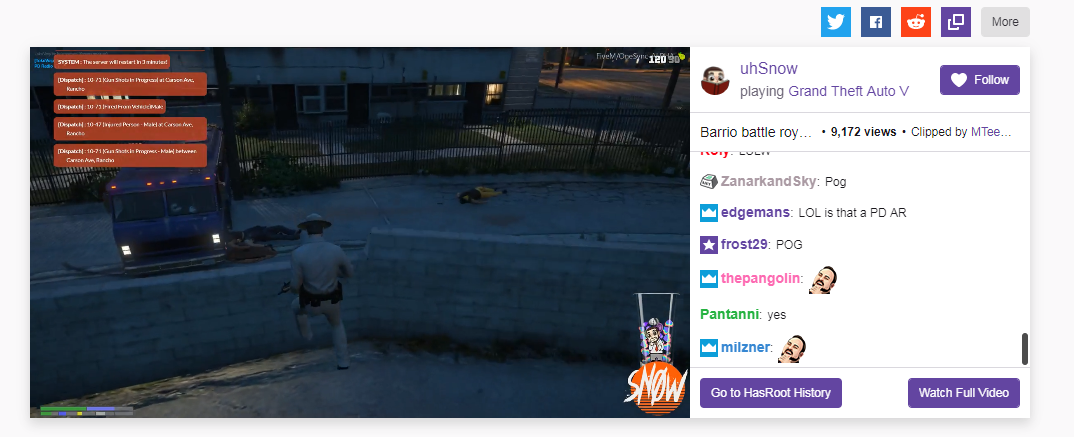 A while ago someone requested the functionality to open clips from our site in a new tab using ctrl click or middle mouse button rather than using our built in clip viewer. I thought it was a good idea but I was a little bit hesitant because it removed the 'view from other perspectives' functionality. So I made a script to replicate this when you opened clips from our site however I did not want it to inject it on every clip a user went to as it felt rude :p Some people did want that functionality so I had initially just made a variable that you could edit to toggle if it would but it was only meant to be a short term solution.
I had planned to make a page on the site where you...